When it comes to exercise, there are a few statements we believe wholeheartedly:
Exercise is good for people
Exercise is good for pets
Exercise is more fun with a buddy
With that in mind, why not make your pet your new workout partner? It will help both of you stay active, and it's a great way to have fun and strengthen your bond. 
Fitness safety tips
Exercise isn't going to be enjoyable for either of you if you overdo it or get hurt. Be realistic about you and your dog's fitness level and any physical limitations, and tailor your activities accordingly. You may think puppies have endless energy (and many do!) but that doesn't mean they can go hard all day. Their bones and joints are still developing, so it's important not over-exercise them. It's always best to ask your veterinarian for some advice on how much exercise your individual pet can do safely. Lastly, take breaks when needed and keep plenty of water on hand.
Exercises you can do with your dog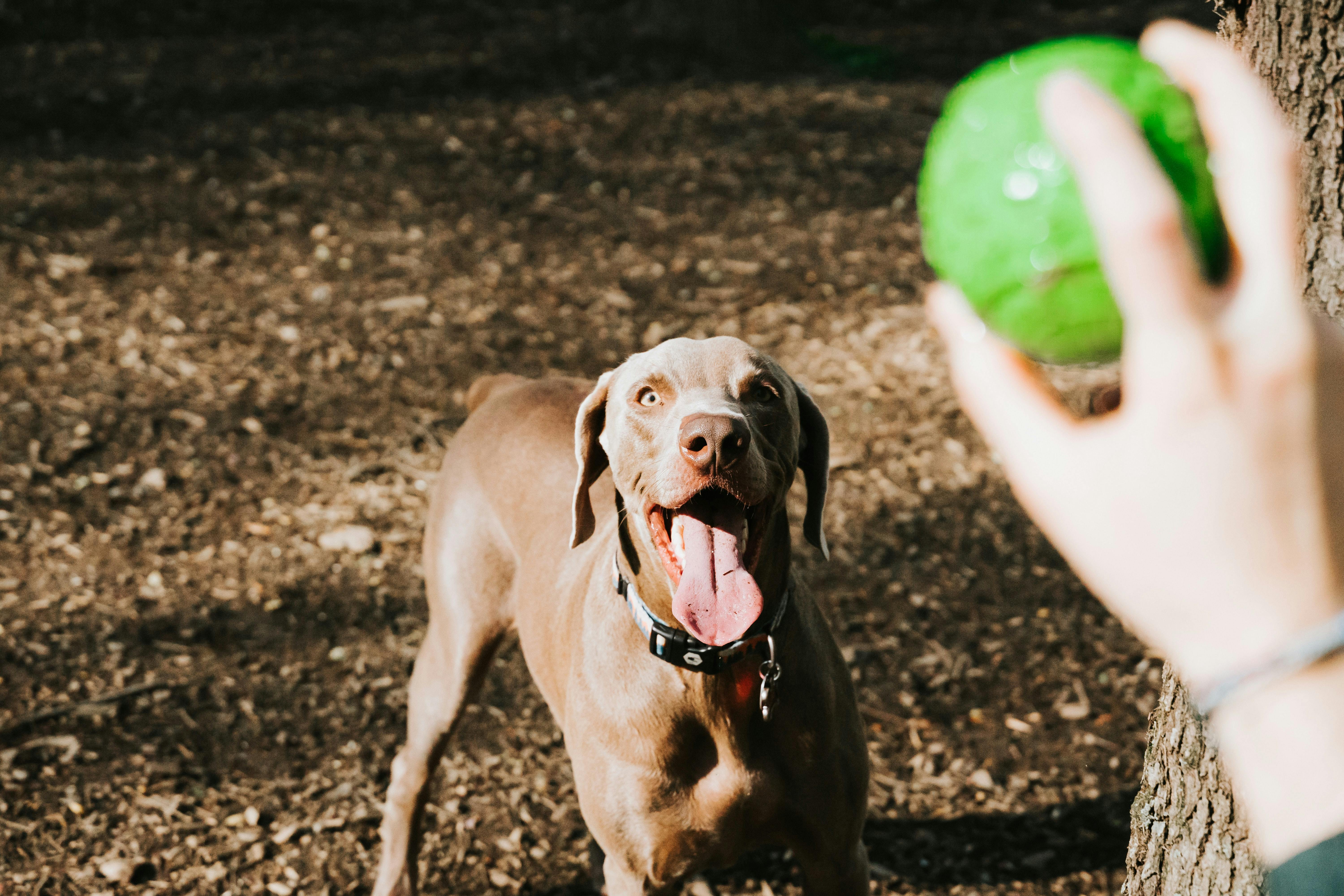 Ball races. Fetch is good exercise for dogs, but not so much for the person throwing the ball. Make it a two-way street by turning the game into a race. Throw a ball and see which one of you can get to it first.
Trail runs. Trail running is good exercise and has mental health benefits for you and your pup. The uneven terrain makes it a more challenging workout for people. And being out in nature is an excellent way for you to clear your head and for your dog to get mental stimulation while taking in all the new scents.
Dog joring. Joring is a Norwegian word that means "driving" or "pulling." But for you and your pup, it can mean a great workout. The basic idea is to fit your dog with an appropriate harness and then have them pull you on your bike, rollerblades, skateboard, or cross country skis. This workout is best suited for dogs over 35 lbs. The smaller the dog, the more help they'll likely need from their humans in the form of pedaling or pushing to keep things moving. If you have a Siberian Husky, Alaskan Malamute, or another Arctic breed, they'll be a natural at this sport. But most energetic dogs that are big enough and love to run are good candidates for joring.
Or if running is your thing, give canicross a try. This sport uses a belt, harness, and bungee leash to connect you and your pup when you're out for a cross country jog.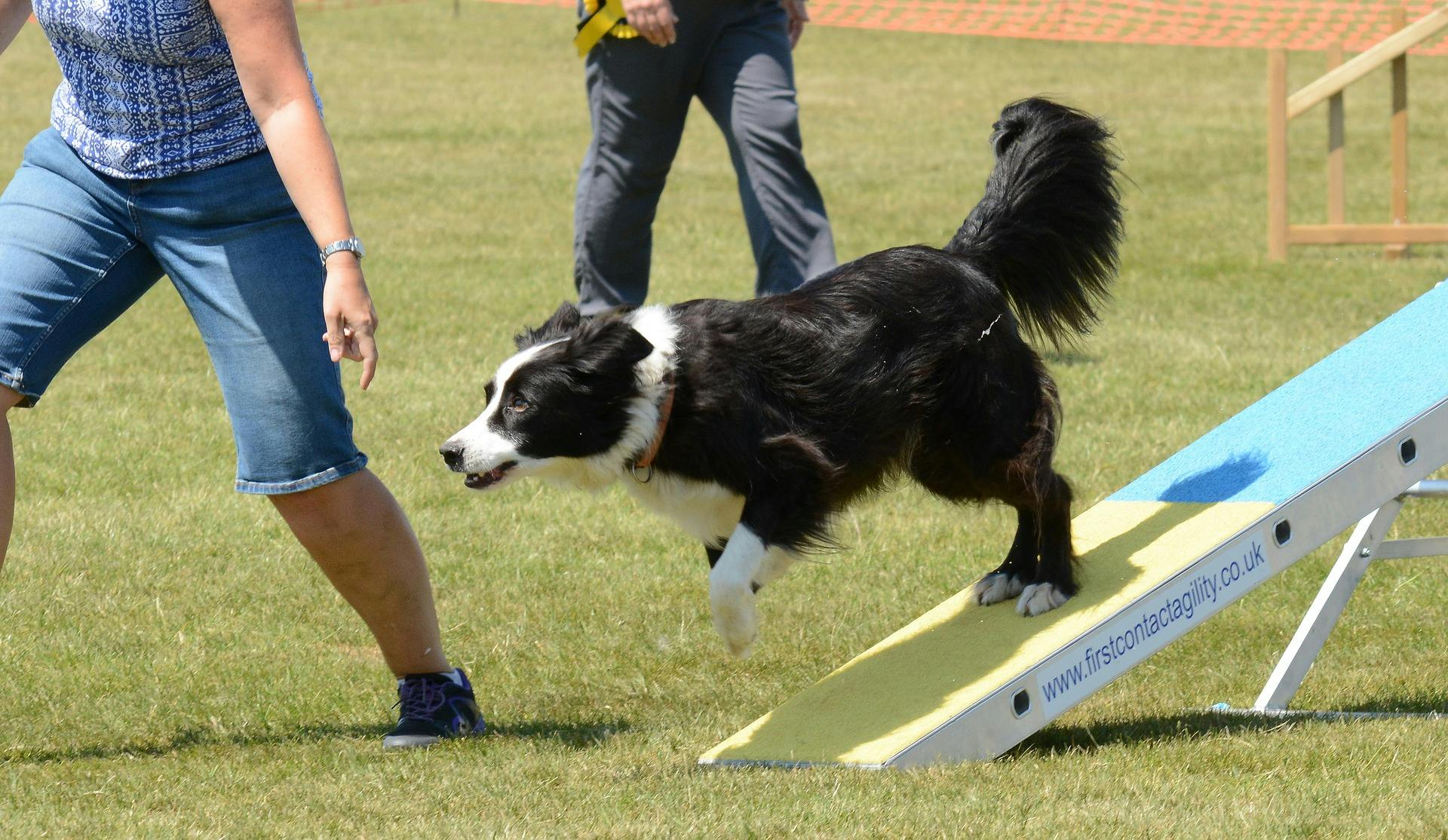 Agility. Agility courses give dogs a chance to run and jump (and if you enter a competition, maybe even win prizes). As their handler, you can get your heart rate up running along the course with your dog. Or you can set up an obstacle course in the backyard, and you can complete it together. 
Keep away. Dogs might not have what it takes to play an actual soccer game, but they can have fun chasing the ball around. Head to the park with a couple friends and run up and down the grass dribbling and passing the ball while your dog tries to get it. You can even buy giant tennis balls or specially designed "herding balls" that will hold up to a game of keep away (and protect your actual soccer ball from scratches and teeth marks). Herding breeds, in particular, excel at this game.
Swimming. Doggie paddle, anyone? Swimming is a good low-impact choice if your dog is older or has joint issues. And it's a great way to score points with your water-loving retriever breed. But before you head out for a dip, make sure you know how your pup behaves in water. Some dogs may try to climb on their humans when in the water, which can be dangerous if little kids are involved. Also, make sure they are comfortable swimming and avoid any fast-moving currents. When in doubt, use a life jacket (that goes for both of you).
Dance parties. Dancing can be a full-body workout for you and your pup. Clear a space in the living room, crank up the music, and show off your favorite moves. Or enter a canine musical freestyle competition. All kinds of dogs can learn a choreographed routine, and little dogs such as the Poodle, Pomeranian, or Papillon are known to excel at this sport.
Doga. Dogs + yoga= doga. Some dogs' natural movements are similar to common yoga poses. Performing these postures together is a great bonding experience, and it can help both of you feel calm and relaxed.
Exercises you can do with your cat
There are lots of ways to keep cats active. Finding ways for you to get some exercise at the same time is a little trickier, but it can be done!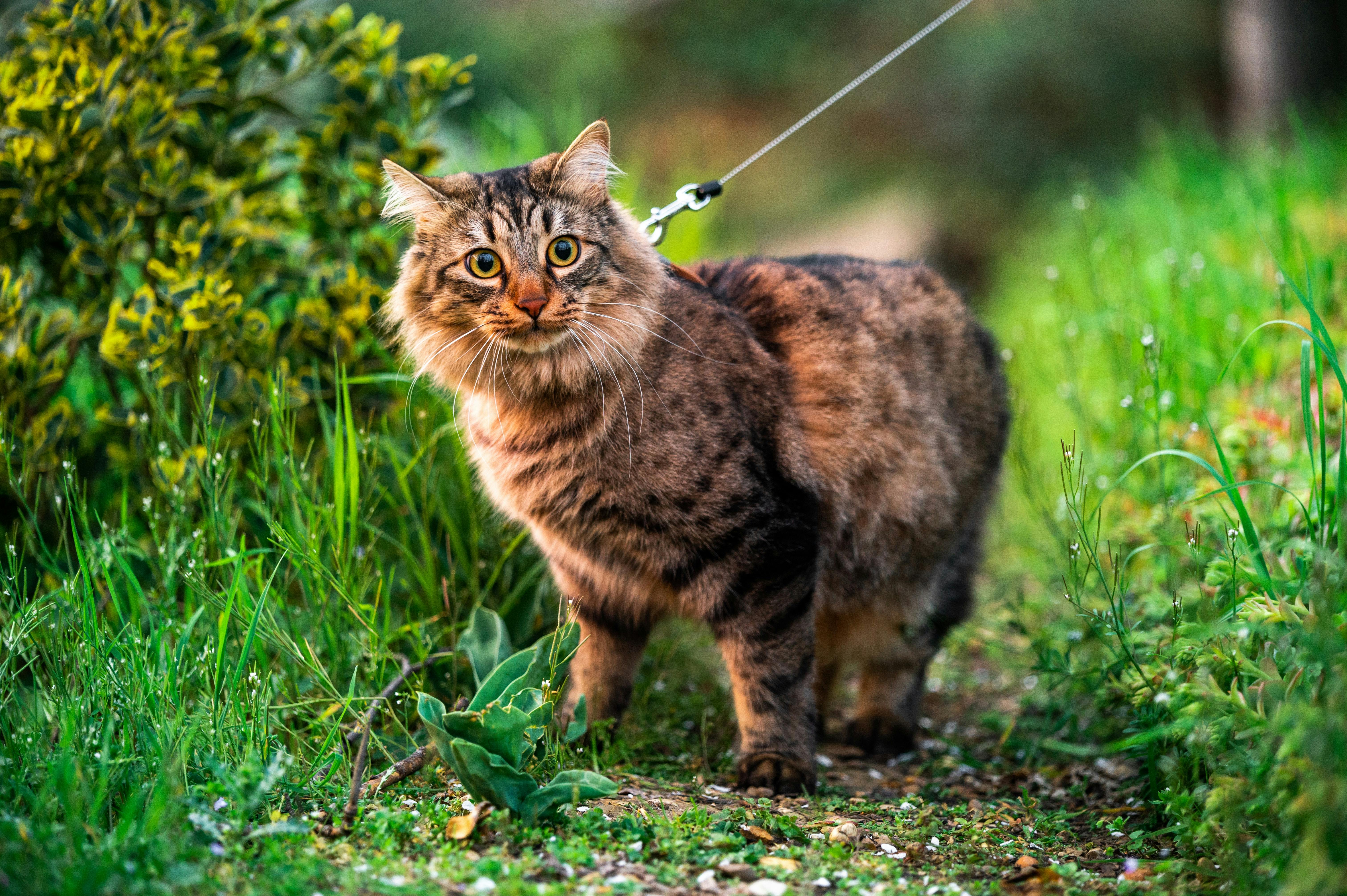 Take a walk. "Wanna go for a walk?" can be music to your cat's ears. Cats like to explore outside, and with a bit of practice, many cats can get comfortable walking on a leash. So you both take an evening stroll to burn off some of those calories from dinner.
Share a workout. Make the most of breaks between sets during at-home strength-training workouts. Keep your cat's favorite fishing pole or wand toy nearby and have them chase after it while you're waiting to start your next set. Or if you want to keep your heart rate up between exercises, run around the house with the fishing pole and have your cat chase it.
Use your cat's body weight. Who needs a 10 lb. dumbbell when you have a 10 lb. cat? If your cat likes being handled, hold them while doing squats, put them on your back during push-ups, or put them on your stomach during pelvic lifts. This one is more for you than your cat in terms of actual exercise. But it's still a chance for the two of you to do an activity together, which is the best part of having a fitness buddy!