If you've been following Wisdom Panel™ for very long, you've probably come to associate us exclusively with dog DNA tests. But that changes today. Because we're thrilled to announce the launch of Wisdom Panel™ Complete for Cats.
That's right. We said "for cats."
Developed by the same geneticists and veterinarians behind the world's leading dog DNA service, Wisdom Panel™ Complete for Cats analyzes thousands of data points to help you plan for your kitty's unique needs with confidence. Because when it comes to their health and happiness, there's always more to know.
Fun fact: This is our first product for cat parents. But we aren't exactly new to the world of feline genetics. In fact, we've worked with cat breeders since 2016—providing DNA analysis to inform breeding decisions.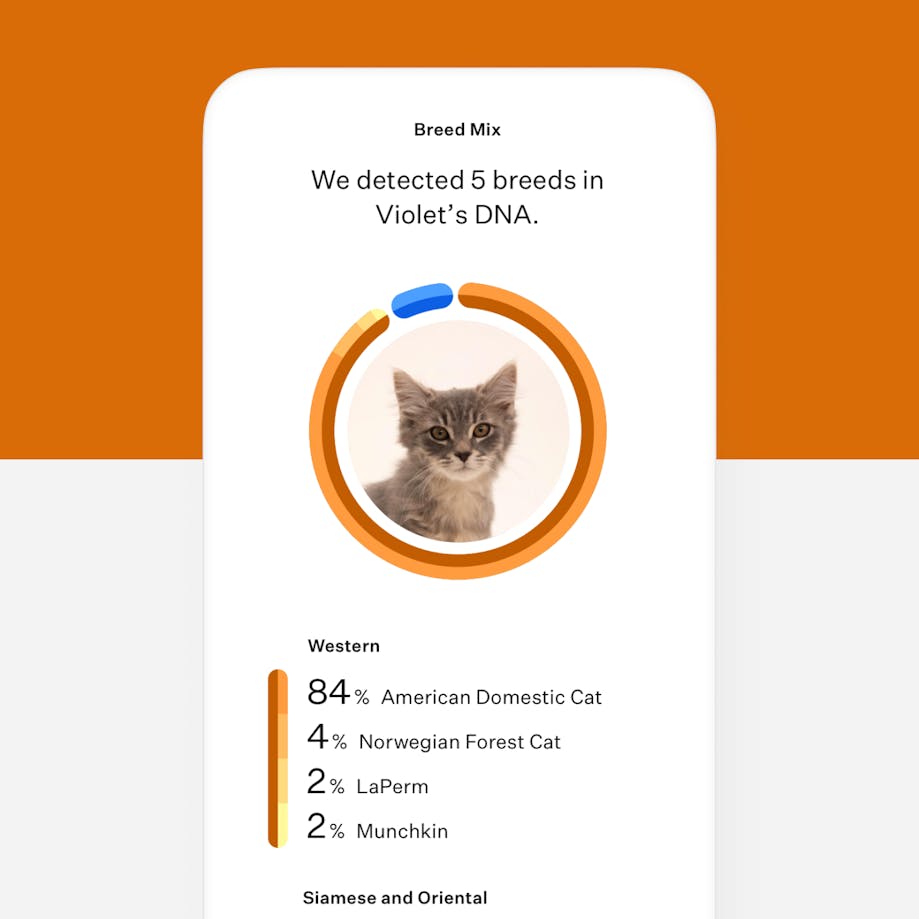 Why should you DNA test your cat?
When you understand your cat at a genetic level, you can tailor care to their personality, health needs, and one-of-a-kind characteristics. That's why Wisdom Panel™ Complete for Cats:
Uncovers potential genetic risks with 45+ health tests
Screens for 70+ breeds and populations
Identifies breed mix down to 1%
Maps out a multi-generational family tree
Detects blood type
Demystifies physical features with 25+ trait tests
Includes a veterinarian consult for notable health findings
The resulting insights can inform everything from playtime to healthcare to nutrition.
Turkish Van ancestry? You might find that swimming is among their favorite activities. MDR1 gene mutation? You'll want to tell your veterinarian before attempting a neuter/spay or other procedure. Two copies of the Long Hair variant? Consider feeding a diet rich in omega fatty acids to keep your cat's beautiful coat looking its best.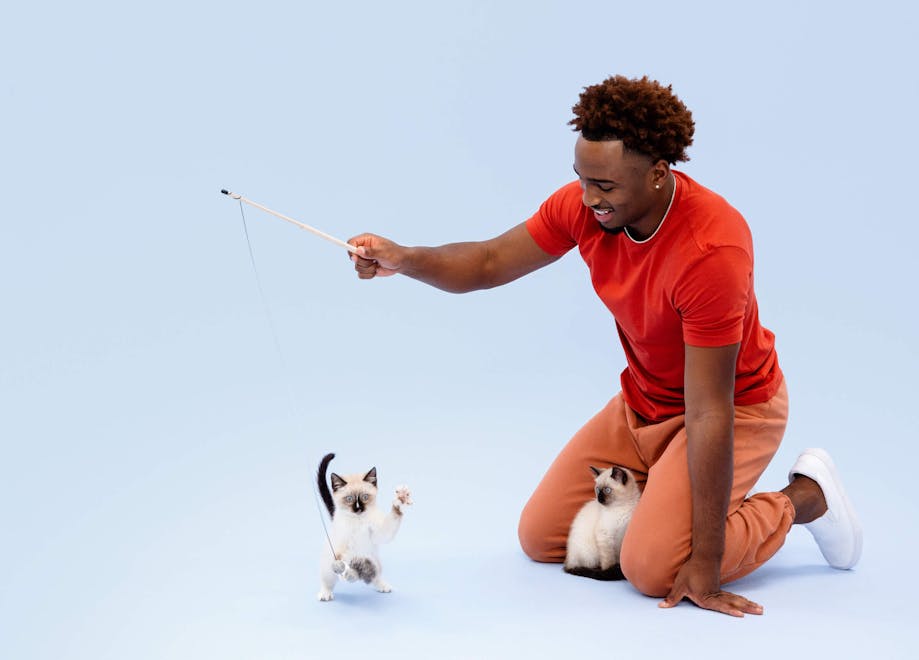 Are cat DNA tests accurate?
Dogs have been at our side for thousands of years. And along the way, humans have refined breeds to excel at specific jobs. But the vast majority of cat breeds are less than 75 years old and come from random-bred populations. That makes detecting cat ancestry a bit more nuanced.
Fortunately, we don't skimp when it comes to the science. In fact, we've built our tests upon more than a decade of extensive research and the expertise of leading geneticists, veterinarians, universities, and breed organizations around the globe. Because what good is a DNA test if you can't trust the results?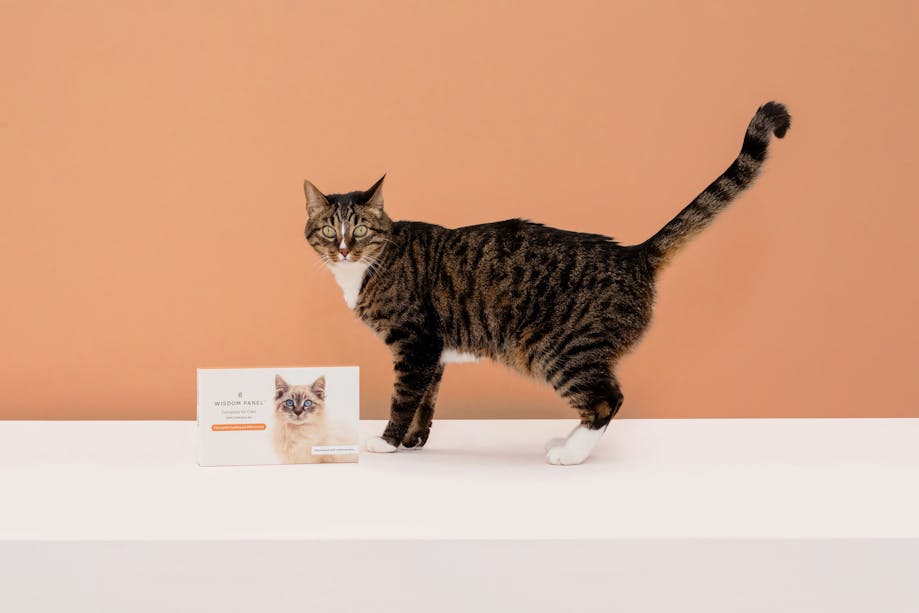 How our cat DNA test works
After we receive your cat's genetic sample (which you collect via a quick cheek swab), our algorithm compares it to the DNA of other cats in our database. And just like in any scientific study, the larger the sample size, the more reliable the results.
That's why we created the world's biggest cat breed reference database—which allows us to report your pet's breed mix down to 1%. We also scan for genetic conditions that could impact how you care and identify traits that may help you understand your little companion a bit better.
And because we work with a USDA-accredited laboratory, you can be sure that quality control takes priority when it comes to processing DNA samples.
Get vital insights about your cat's ancestry, traits, and health.
By analyzing thousands of data points within your cat's DNA, Wisdom Panel™ Complete for Cats helps you know them better so you can care smarter.
Shop Now