If you're like most of the U.S., you're probably feeling pretty stir-crazy and ready to hit the road with your loved ones (including furry family members) this summer.
To help make the vacation with your dog an enjoyable experience for all involved, here are seven tips—provided in partnership with Canine Journal®, a trusted resource for pet health tips and more.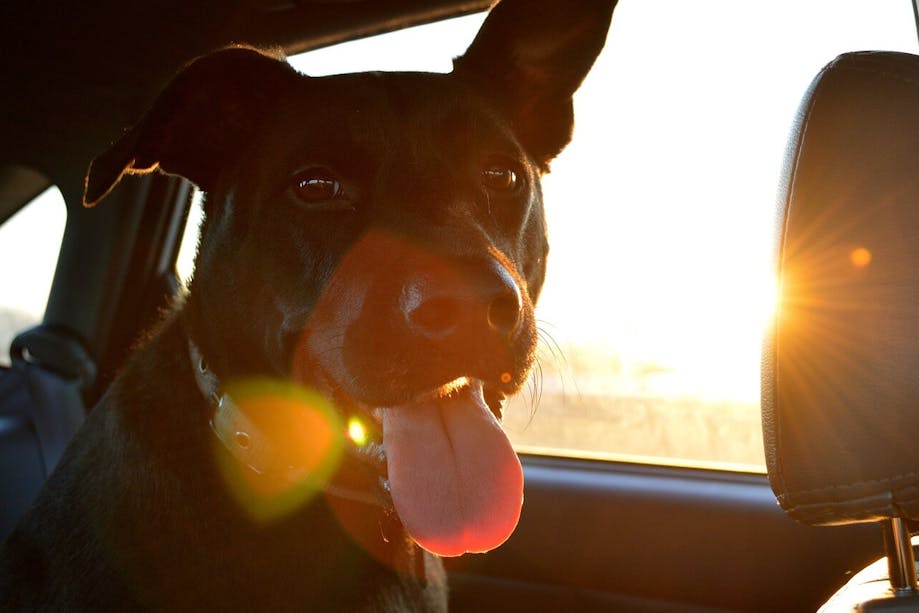 1. Follow the rules of the road.
Due to COVID-19, the CDC currently advises against non-essential air travel. So, common requirements for flying with pets (e.g., approved pet carrier, health certificates, documentation) probably don't apply to your trip this year.
That said, there are a few rules you'll need to abide by. For example, if you're staying in a hotel, make sure that dogs are welcome before booking. And whenever you're out and about, heed leash laws and clean up after your pup.
2. Pack pup essentials.
To ensure you don't leave behind any critical items, jot down a list of supplies your dog will need during your journey before you start packing.
Must-haves:
Consider the following supplies as non-negotiable for your road trip.
Food
Favorite toys
Leashes
Poop bags (and maybe pee pads)
Medications
Food and water bowls (collapsible options are great)
Nice-to-haves:
If you have the space, you'll likely be glad you brought along these extras.
Oral care and grooming products
Proof of vaccinations
Medical records
Dog crate
Baby gate or folding playpen
Pet first-aid kit
3. Get on board.
Have a large, older pup? Consider getting a dog ramp to help them easily enter and exit your vehicle without injury. (This also means you won't have to pick them up, which is particularly nice if you have back pain or are pregnant.)
There are different ramps for various dog breeds and vehicle types. But most are adjustable and have traction to minimize slipping and sliding.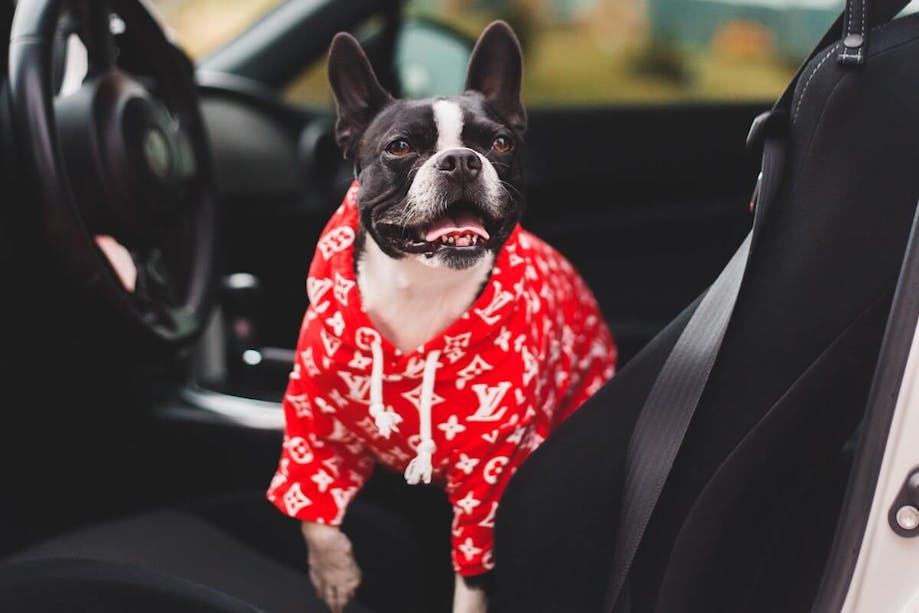 4. Keep your canine comfy.
Your dog likes the comforts of home as much as you do. To reduce any stress caused by staying in unfamiliar accommodations, bring your pup's bedding or other favorite items.
And when on the road, it may help to create a comfortable spot in the car where your dog can lie down and relax during the long drive. This offers the additional benefit of protecting your seats from odor and hair. If you want to go the extra mile (no pun intended), get an elevated bed so your dog can see out the window. (In lieu of a dog bed, a car seat cover or blanket can also help.)
5. Restrain while riding.
Your dog is your fur baby. And you should protect them during a drive the same as you would a human baby.
A car harness, carrier, or another safety device keeps your dog from jumping out the window or being injured in a crash. Plus, it ensures you're not distracted by their in-car shenanigans while driving. (Has your pup ever jumped into your lap or the front seat when you were trying to focus on the road?) Securing your pet will give you peace of mind and keep other passengers safe, too.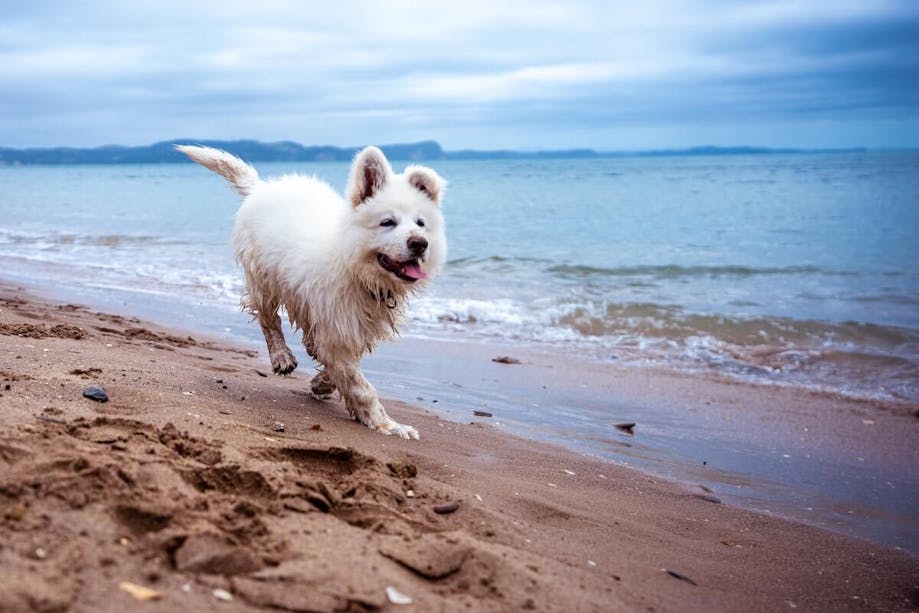 6. Strategize your stops
On long hauls, it's important to let your pup stretch their paws. But not all places are pet-friendly. Researching restaurants, parks, and other destinations along your route ahead of time can help you plan successful stops.
Remember, it's not safe to leave your dog in the car on hot summer days. So, whenever you stop, be sure to let your pup out for a short (on-leash) stretch and potty break, too.
7. Always be prepared.
No one wants to deal with a crisis while on vacation. But it's best to be ready—just in case. So, consider identifying a local veterinarian or pet emergency clinic at your destination before you head out.
This will save you time (and stress) in the unlikely event that your pet needs medical attention. As a back-up, you can always call your vet about issues that arise.
Happy trails (and tails)!
Thinking through the details of travel ahead of time will allow you and your furry friend to focus on having fun during your summer vacation. We hope these tips help your beloved animals enjoy your trip as much as you.