Get detailed breed insights
Our breed detection system identifies your dog's breed mix down to 1%, leaving no ambiguity around their genetic makeup. If they're 99% Beagle and 1% Basset Hound, you'll know it. Because when you're equipped with every detail of your dog's breed mix, you can better plan for their daily and long-term care.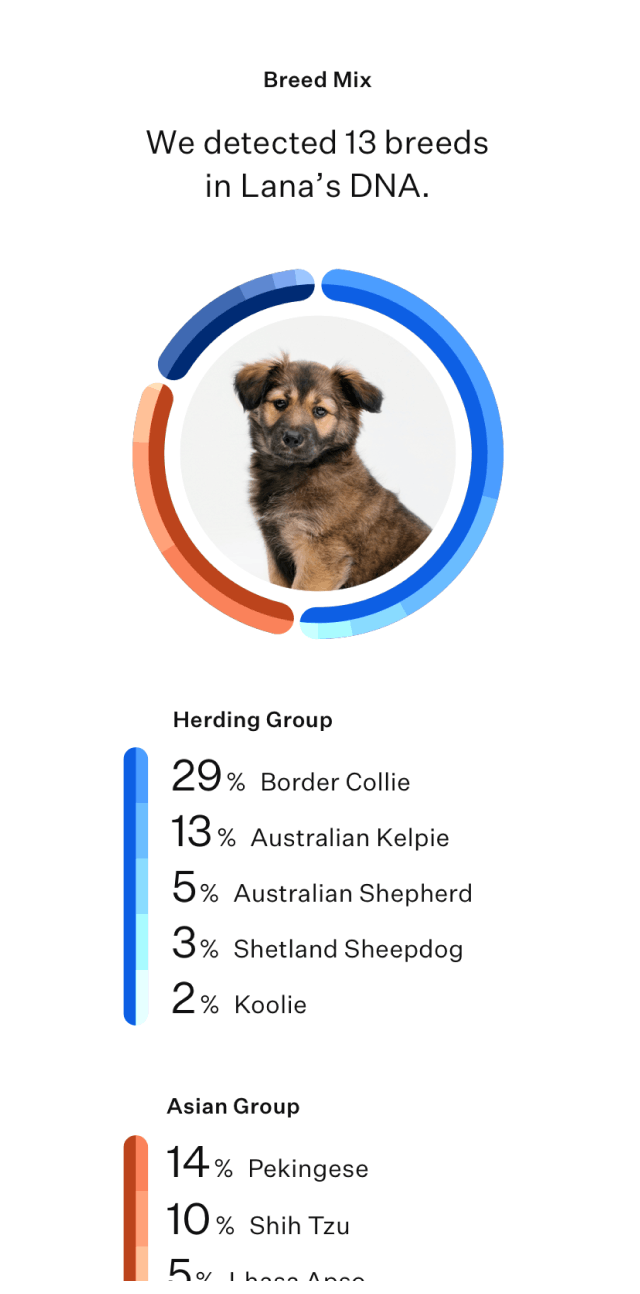 Find their relatives
With the world's largest breed database, we've matched genetic relatives to more than 99.9% of the dogs we've tested. See photos and compare DNA results with our new relatives feature.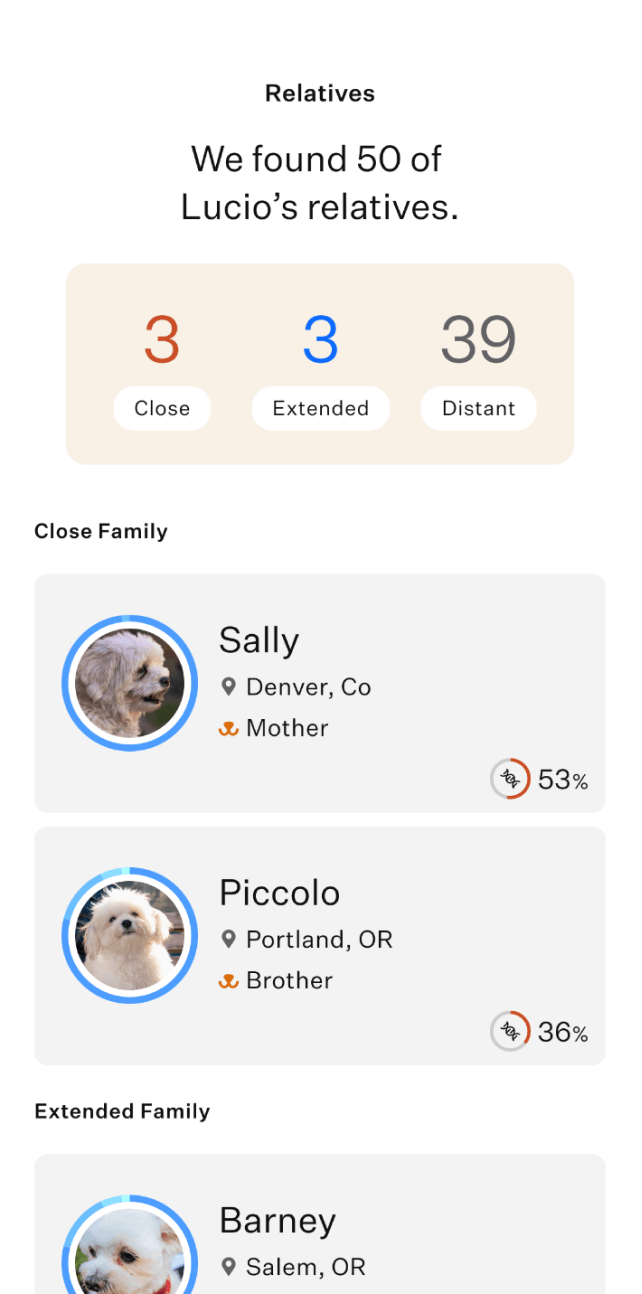 Test for medication sensitivites
With an MDR1 test, you'll know if your pup is likely to have an adverse reaction to commonly used medications.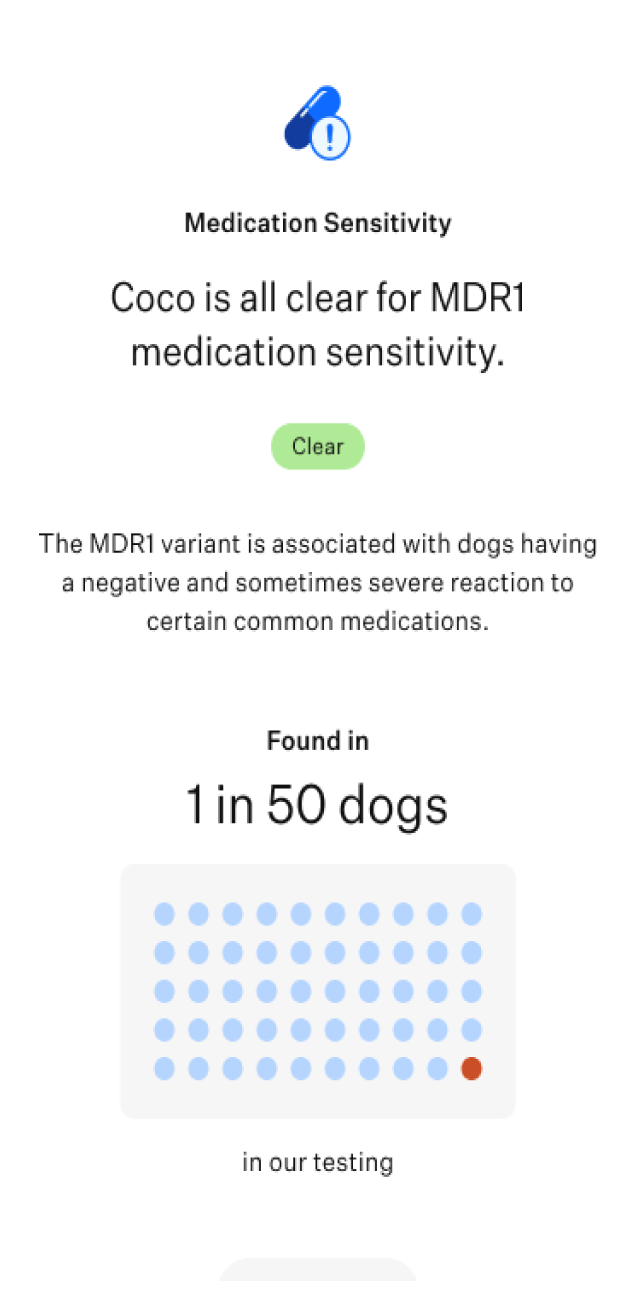 Trace their ancestry
Wondering how it's possible that they're 50% Chihuahua and 5% Great Dane? Go back three generations to learn how their unique breed mix came to be.